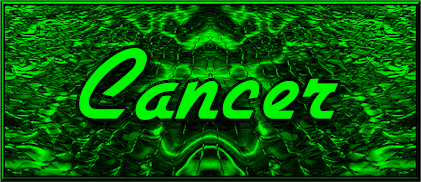 Press the ADD button located beneath each book on this page that you wish to place in your shopping cart. Press the VIEW button in order to review the book-titles that you have already selected.


INDICATES A BEST SELLER IN THIS CATEGORY

ABCs OF PROSTATE CANCER:
THE BOOK THAT COULD SAVE YOUR LIFE ---
FEATURING MESSAGES OF HOPE...
(Hardcover)
by Joseph Oesterling et al
$24.95


ALTERNATIVE MEDICINE DEFINITIVE GUIDE TO CANCER:
CANCER CAN BE REVERSED...
(Hardcover)
by W. John Diamond et al
$49.95


ALTERNATIVES IN CANCER THERAPIES:
THE COMPLETE GUIDE TO ALTERNATIVE TREATMENTS
by Ross Pelton & Lee Overholser
$12.00


ANATOMY OF AN ILLNESS
AS PERCEIVED BY THE PATIENT:
REFLECTIONS ON HEALING AND REGENERATION
by Norman Cousins
$12.95


ANSWER CANCER:
ANSWERS FOR LIVING --- A MIND MODEL FOR HEALING
by Stephen C. Parkhill
$9.95


APRICOT POWER:
HOW LAETRILE CURED MY CANCER
by Helen M. Curran
$12.00



BEATING CANCER WITH NUTRITION:


CLINICALLY PROVEN & EASY-TO-FOLLOW STRATEGIES...
by Patrick Quillin
$16.95


BENIGN PROSTATIC HYPERTROPHY
AND
PROSTATE CANCER:
WHAT YOU NEED TO KNOW ABOUT
by Kurt W. Donsbach
$3.95


BEYOND MIRACLES:
LIVING WITH CANCER ---
INSPIRATIONAL & PRACTICAL ADVICE
FOR
PARENTS &...FAMILIES
by Stephen P. Hersh
$15.95



BOVINE CARTILAGE:
WHAT YOU NEED TO KNOW ABOUT
by Kurt W. Donsbach
$2.95


BREAST CANCER:
HANGING ON BY A RED THREAD
(with black & white photos throughout)
by Kathy Jones
$16.00


BREAST CANCER:
THE COMPLETE GUIDE
by Yashar Hirshaut et al
$14.95


BREAST CANCER:
WHAT YOU SHOULD KNOW (BUT MAY NOT BE TOLD)
ABOUT
PREVENTION, DIAGNOSIS...
by Steve Austin & C. Hitchcock
$14.95



BREAST CANCER? BREAST HEALTH!


THE WISE WOMAN WAY
(introduction by Christiane Northrup)
by Susan Weed
$14.95


BREAST CANCER? LET ME CHECK MY SCHEDULE!
10 REMARKABLE WOMEN MEET THE CHALLENGE...
by Peggy McCarthy et al (Eds.)
$14.00


BREAST CANCER COMPANION:
FROM DIAGNOSIS,
THROUGH TREATMENT TO RECOVERY --- EVERY STEP...
by Kathy LaTour
$15.00


BREAST CANCER PREVENTION DIET:
THE POWERFUL FOODS THAT WILL KEEP YOU WELL
(Hardcover)
by Bob Amot
$24.00


BREAST CANCER PREVENTION PROGRAM:
FIRST COMPLETE SURVEY OF THE CAUSES...
REDUCE YOUR RISKS
by Samuel Epstein et al
$14.95


BREAST CANCER SURVIVAL MANUAL:
STEP-BY-STEP GUIDE FOR THE WOMAN
WITH
NEWLY DIAGNOSED...CANCER
by John Link
$15.95


BREAST SOURCEBOOK:
EVERYTHING YOU NEED TO KNOW
ABOUT
CANCER DETECTIONS, TREATMENT & PREVENTION
by M. Sara Rosenthal
$18.00


BREUSS CANCER CURE:
ADVICE FOR THE PREVENTION & NATURAL TREATMENT
OF
CANCER, LEUKEMIA...
by Rudolf Breuss
$11.95


BROCCOLI SPROUTS BREAKTHROUGH:
IT'S THE MOST POWERFUL NEW WEAPON
IN
THE FIGHT AGAINST CANCER
by Deborah Mitchell
$4.99


BURZYNSKI BREAKTHROUGH:
THE CENTURY'S MOST EFFECTIVE CANCER TREATMENT
(Hardcover)
by Thomas D. Elias
$22.95


BUTTERFLY HEALING:
A LIFE BETWEEN EAST & WEST
by Julia Ching
$16.00


CANCER:
A PRACTICAL GUIDE
TO
ORTHODOX & CONIPLEMENTARY TREATMENT
(Natural Way Series)
by Pat Young
$5.95


CANCER:
CAN ALTERNATIVE THERAPIES REALLY HELP?
(Dr. Linda Page's Healthy Healing Guide)
by Linda Page
$8.95


CANCER:
THE POSITIVE APPROACH ---
USING NUTRITIONAL, HERBAL
&
OTHER NATURAL THERAPIES...
by Deborah Lee
$14.95


CANCER AND CONSCIOUSNESS
(interviews with Ann Wigmore, Michio Kushi, Bernie Siegel, etc.)
by Barry Bryant
$18.95


CANCER AND FAITH:
REFLECTIONS ON LIVING WITH A TERMINAL ILLNESS
by John T. Carmody
$9.95


CANCER AND NATURAL MEDICINE:
A TEXTBOOK OF BASIC SCIENCE AND CLINICAL RESEARCH
by John Boik
$28.00


CANCER AND NUTRITION
by Gerhard Schmidt
$3.50


CANCER AND NUTRITION:
A TEN-POINT PLAN
TO
REDUCE YOUR RISK OF GETTING CANCER
by Charles B. Simone
$12.95


CANCER ANSWER
by Albert Carter
$10.95


CANCER AS A TURNING POINT:
HANDBOOK FOR PEOPLE WITH CANCER,
THEIR FAMILIES &...
by Lawrence LeShan
$12.95


CANCER AS INITIATION:
SURVIVING THE FIRE
by Barbara Stone
$15.95


CANCER BATTLE PLAN:
6 STRATEGIES
FOR
BEATING CANCER FROM A RECOVERED "HOPELESS CASE"
by Anne & David Frahm
$12.95


CANCER COMBAT:
CANCER SURVIVORS SHARE THEIR GUERRILLA TACTICS
TO
HELP YOU WIN THE FIGHT...
by Dean & Jessica King et al
$11.95


CANCER CONQUEROR:
AN INCREDIBLE JOURNEY TO WELLNESS
by Greg Anderson
$7.95



CANCER CURE THAT WORKED!


50 YEARS OF SUPPRESSION
by B. Lynes
$10.95


CANCER DOESN'T HAVE TO HURT:
HOW TO CONQUER THE PAIN
CAUSED BY CANCER & CANCER TREATMENT
by Pamela Haylock & C. Curtiss
$14.95


CANCER-FREE:
THIRTY-FIVE WHO TRIUMPHED
OVER CANCER NATURALLY
(foreword by Michio Kushi)
by Ann Fawcett & East West Fdtn
$18.00


CANCER, INCREASING YOUR ODDS FOR SURVIVAL:
GUIDE
TO
MAINSTREAM, ALTERNATIVE & COMPLEMENTARY...
by David Bognar
$15.95


CANCER INDUSTRY:
UNRAVELING THE POLITICS
by Ralph W. Moss
$16.95


CANCER IN TWO VOICES
(2nd Edition)
by Sandra Butler & B. Rosenblum
$12.95


CANCER OVERCOME BY DIET:
AN ALTERNATIVE TO SURGERY
by Louise Greenfield
$7.95


CANCER PREVENTION AND NUTRITIONAL THERAPIES
by Richard Passwater
$15.95


CANCER PREVENTION DIET
by Michio Kushi & Alex Jack
$17.95


CANCERPROOF YOUR BODY:
WHAT IS CANCER? HOW IS IT CAUSED?
HOW CAN WE PREVENT IT HAPPENING?
by Ross Home
$13.95


CANCER RECOVERY EATING PLAN:
THE RIGHT FOODS TO HELP FUEL YOUR RECOVERY
by Daniel W. Nixon
$15.00


CANCER SALVES:
A BOTANICAL APPROACH TO TREATMENT
(with 36 color photos & 10 line drawings)
by Ingrid Naiman
$22.95


CANCER SURVIVAL COOKBOOK:
200 QUICK & EASY RECIPES
WITH
THE NUTRIENTS YOU NEED
by Donna L. Weihofen
$14.95


CANCER SURVIVOR'S NUTRITION & HEALTH GUIDE:
EATING WELL...DURING & AFTER CANCER TREATMENT
by Gene Spiller & Bonnie Bruce
$15.00


CANCER THERAPY:
THE INDEPENDENT CONSUMER'S GUIDE
TO
NON-TOXIC TREATMENT & PREVENTION
by Ralph W. Moss
$19.95


CANCER THERAPY:
THE POWERFUL NUTRITIONAL THERAPY
WHICH
HAS HEALED THOUSANDS --- 50 CASES
by Max Gerson
$24.95


CANCER, THE TOTAL APPROACH:
CAUSES, PREVENTION & TREATMENT
by Paarvo Airola
$3.95


CANCER WARRIOR:
HEALING THROUGH PERSONAL POWER
by Melanie J. Zucker
$19.95


CENSURED FOR CURING CANCER:
THE AMERICAN EXPERIENCE OF DR. MAX GERSON
by S. J. Haught
$8.95


CHEMOTHERAPY AND RADIATION THERAPY
SURVIVAL GUIDE:
INFORMATION, SUGGESTIONS & SUPPORT...
by Judith McKay et al
$14.95


CHEMOTHERAPY SURVIVAL GUIDE:
INFORMATION, SUGGESTIONS & SUPPORT
TO
HELP YOU GET THROUGH
by Judith McKay & Nancy Hirano
$12.95


CHICKEN SOUP FOR THE SURVIVING SOUL:
101 INSPIRATIONAL STORIES
TO
COMFORT CANCER PATIENTS...
by Jack Canfield et al
$12.95


CHOICES:
REALISTIC ALTERNATIVES IN CANCER THERAPY
by M. Morra & Eva Potts
$15.00


CHRONIC PAIN, CHRONIC DISEASES AND CANCER:
WHAT EVERYBODY OUGHT TO KNOW
by Maria Klirnan
$29.00


COMPLETE GUIDE TO ALTERNATIVE CANCER THERAPIES:
WHAT YOU NEED TO KNOW...MAKE INFORMED CHOICE
by Ron Falcone
$12.95


CONFESSIONS OF A KAMIKAZE COWBOY:
A TRUE STORY
OF
DISCOVERY, ACTING, HEALTH, ILLNESS, RECOVERY
by Dirk Benedict
$9.95


CONQUEST OF CANCER:
VACCINES & DIET
by V. Livingston-Wheeler et al
$11.95


CONSIDER THIS:
RECOVERING HARMONY & BALANCE NATURALLY
by Ayn W. Cates
$12.95


CONVERSATIONS ABOUT CANCER
by Michael Auerbach
$14.95


CONVERSATIONS WITH MY HEALERS:
MY JOURNEY TO WELLNESS FROM BREAST CANCER
by Cynthia Ploski
$18.95


COPING WITH BREAST CANCER:
...UNDERSTANDING, TREATING
&
LIVING WITH BREAST CANCER
by Robert Phillips et al
$13.95


COPING WITH PROSTATE CANCER:
A GUIDE TO LIVING WITH PROSTATE CANCER
FOR
YOU & YOUR FAMILY
by Robert Phillips
$11.95


COURAGE AND CANCER:
A BREAST CANCER DIARY ---
A JOURNEY FROM CANCER TO CURE
by Marilyn R. Moody
$19.95



CURE FOR ALL CANCERS:


WITH 100 CASE HISTORIES
PLUS THE REVOLUTIONARY ELECTRONIC CIRCUIT..
by Hulda Regehr Clark
$19.95


CURING CANCER:
SOLVING ONE OF THE GREATEST MEDICAL MYSTERIES
OF
OUR TIME
(Hardcover)
by Michael Waldholz
$24.00


CURING CANCER:
SOLVING ONE OF THE GREATEST MEDICAL MYSTERIES
OF
OUR TIME
(with black & white photos)
by Michael Waldholz
$13.00


CURING KIDS' CANCER:
TRIUMPHS & TRAGEDIES
OF
A CHILDREN'S CANCER DOCTOR
by Ken Lazarus
$19.95


DIAGNOSIS:
CANCER ---
YOUR GUIDE THROUGH THE FIRST FEW MONTHS
by Wendy Schlessel Harpham
$13.00


DOCTORMAX:
A NOVEL ---
THE STORY OF PIONEERING PHYSICIAN
MAX GERSON'S CANCER THERAPY...
by Giuliano Dego
$24.95


DR. GAYNOR'S CANCER PREVENTION PROGRAM ---
DEVELOPED
WITH
AMERICA'S LEADING NUTRITIONAL PHARMACIST
by Mitchell Gaynor & J. Hickey
$24.00


DR. MOERMAN'S ANTI-CANCER DIET:
HOLLAND'S REVOLUTIONARY NUTRITIONAL PROGRAM
by R. Jochems
$9.95


DRESSED TO KILL:
THE LINK BETWEEN BREAST CANCER & BRAS
by Sydney Ross Singer et al
$11.95


DRIES CANCER DIET:
...THE USE OF FRESH FRUIT & RAW VEGETABLES
IN
THE TREATMENT OF CANCER
by Jan Dries
$12.95


EAT TO BEAT CANCER:
...STRENGTHEN YOUR BODY ARMOR
WITH
THE SUPER EIGHT FOOD GROUPS PLAN
(Hardcover)
by J. Robert Hatherill
$22.95



ESSIAC:


A NATIVE HERBAL CANCER REMEDY
by Cynthia Olsen
$12.50



ESSIAC HANDBOOK:


A SHAMAN'S BLESSING ---
OJIBWAY HERBAL REMEDY...CANCER, CHRONIC FATIGUE... by James Percival
$5.00



ESSIAC REPORT:


CANADA'S REMARKABLE UNKNOWN CANCER REMEDY
by Richard Thomas
$19.95


ESTROGEN AND BREAST CANCER:
A WARNING TO WOMEN
by Carol Ann Rinzler
$14.95


EVERYONE'S GUIDE TO CANCER THERAPY
by Malin Dollinger et al
$21.95


FAMOUS BRISTOL DETOX DIET FOR CANCER PATIENTS
by Alec Forbes
$3.95


FEBRUARY LIGHT:
A LOVE LETTER TO THE SEASONS
DURING A YEAR OF CANCER & RECOVERY
(Hardcover)
by Heather Trexler Remoff
$20.95


FIFTY ESSENTIAL THINGS TO DO
WHEN YOUR DOCTOR SAYS IT'S CANCER
by Greg Anderson
$10.95


FIGHT FOR YOUR LIFE:
TAKE CHARGE OF YOUR CANCER CARE
&
INCREASE YOUR CHANCES OF SURVIVAL
by Peter Teeley & Philip Bashe
$15.95


FIGHTING CANCER:
A SURVIVAL GUIDE ---
AN A-Z OF CANCER TREATMENT OPTIONS
by Jonathan Chamberlain
$19.95


FIRST YEAR OF THE REST OF YOUR LIFE:
REFLECTIONS FOR SURVIVORS OF BREAST CANCER
by Charla Hudson Honea (Ed.)
$16.95


FOOD FOR LIFE:
THE CANCER PREVENTION COOKBOOK
by Richard Bohannon et al
$16.95


GETTING WELL AGAIN
by O. Carl Simonton
$6.99


GILDAIS DISEASE:
PERSONAL EXPERIENCES
&
AUTHORITATIVE MEDICAL ADVICE ON OVARIAN CANCER
by M. Steven Piver & G. Wilder
$13.00


GRAPE CURE
by Johanna Brandt
$4.95


HEALING ESSENCE:
A CANCER DOCTOR'S PRACTICAL PROGRAM
FOR
PHYSICAL & SPIRITUAL WELL-BEING
(Hardcover)
by Mitchell L. Gaynor
$22.00


HEALING FOODS COOKBOOK
(by the chef at the Bristol Cancer Health Centre)
by Jane Sen
$19.95


HEALING FROM CANCER:
A BALANCED WAY TO LIVE
by Antonia G. Milo
$9.95



HEALING OF CANCER:


THE CURES, THE COVER-UPS & THE SOLUTION NOW!
by B. Lynes
$12.95


HELPING THE CANCER VICTIM:
PATIENT RIGHTS, MEDICAL FREEDOM
&
THE NEED FOR NEW LAWS
by B. Lynes
$5.95


HERBAL MEDICINE, HEALNG AND CANCER:
A COMPREHENSIVE PROGRAM
FOR
PREVENTION & TREATMENT
by Donald Yance & A. Valentine
$14.95


HERBS AGAINST CANCER
by Ralph W. Moss
$16.95


HEROIC PATH:
ONE WOMAN'S JOURNEY
FROM
CANCER TO SELF-HEALING
by Angela Passidomo Trafford
$12.95


HOPE IS CONTAGIOUS:
THE BREAST CANCER TREATMENT SURVIVAL HANDBOOK
by Margit Esser Porter
$11.00


HOW I CONQUERED CANCER:
A NATUROPATHIC ALTERNATIVE
by Eric Gardiner
$9.95


HOW I CONQUERED CANCER NATURALLY:
A TRUE STORY OF COURAGE & TRIUMPH
by Eydie Mae Hunsberger
$7.95


HOW TO CONQUER CANCER, NATURALLY
(THE GRAPE CURE)
by Johanna Brandt
$9.95


HOW TO IMPROVE YOUR ODDS AGAINST CANCER:
PREVENTING...LIFE-THREATENING DISEASE
by John F. Potter
$14.95


IMMUNOPOWER:
CONQUERING YOUR ILLNESS
WITH THE HELP OF NUTRITIONAL SYNERGISM
by Patrick Quillin
$9.95


IN HONOR OF WOMEN:
A REVOLUTIONARY APPROACH
TO
PREVENTING BREAST CANCER & OTHER DISEASES
by Stella Togo Crawley
$13.95


INNER FIRE:
YOUR WILL TO LIVE ---
STORIES OF COURAGE, HOPE & DETERMINATION
by Ernest & Isadora Rosenbaum
$14.95



IP 6:


NATURE'S REVOLUTIONARY CANCER-FIGHTER
by AbulKalam M. Shamsuddin
$5.99


JASON WINTERS STORY
(Killing Cancer; ...Perfect Cleanse; Breakthrough; Ultimate Combination)
by Jason Winters
$19.95


KEEP YOUR BREASTS!
PREVENTING BREAST CANCER THE NATURAL WAY
by Susan Moss
$19.95


KILL IT!
NATURE'S ATTACK AGAINST CANCER & ARTHRITIS ---
PURE SHARK CARTILAGE
by Deborah Burgett
$19.95


LIFE ON THE LINE:
FACING CHALLENGES, MAKING CHOICES,
CREATING CHANGES
by Rory Elder
$8.95


LIVING BEYOND BREAST CANCER:
SURVIVOR'S GUIDE...TREATMENT ENDS
&
REST OF YOUR LIFE BEGINS
by Marisa & Ellen Weiss
$16.00


LIVING DOWNSTREAM:
A SCIENTIST'S PERSONAL INVESTIGATION
OF
CANCER & THE ENVIRONMENT
by Sandra Steingraber
$14.00


LIVING IN THE POST MASTECTOMY BODY:
LEARNING TO LIVE IN & LOVE YOUR BODY AGAIN
(with photos)
by Rebecca Zuckweiler
$19.95


MACROBIOTIC APPROACH TO CANCER
by Michio Kushi
$9.95


MACROBIOTICS:
WAY OF HEALING
by George Ohsawa
$8.95


MAKING MIRACLES HAPPEN
(Hardcover)
by Gregory W. Smith et al
$22.95


MATTER OF HEART:
ONE WOMAN'S STORY OF TRIUMPH
(Hardcover)
by Nancy Shank Pedder
$19.95


MIND OVER MALIGNANCY:
LIVING WITH CANCER
by Wayne D. Gersh et al
$12.95


MIRACLE MEDICINES OF THE RAINFOREST:
A DOCTOR'S REVOLUTIONARY WORK
WITH
CANCER & AIDS PATIENTS
by Thomas David
$19.95


MY HEALING FROM BREAST CANCER:
A PHYSICIAN'S PERSONAL STORY...
by Barbara Joseph
$14.95


NATURAL MEDICINE FOR BREAST CANCER
(Dell Natural Medicine Library)
by Lynn Sonberg
$5.99


NATURAL PET CARE:
CANCER ---
CATS & DOGS
(Essential Guide...Series)
(with black & white line art)
by Cal Orey
$6.95


NEW GUIDELINES FOR SURVIVING PROSTATE CANCER
by James Lewis & E. Roy Berger
$22.95


NO MORE BAD HAIR DAYS:
A WOMAN'S JOURNEY
THROUGH
CANCER, CHEMOTHERAPY & COPING
by Susan Sturges Hyde
$9.95


NO MOUNTAIN TOO HIGH:
TRIUMPH OVER BREAST CANCER ---
STORY OF THE WOMEN OF EXPEDITION INSPIRATION
by Andrea Gabbard
$16.00


NOT NOW...I'M HAVING A NO HAIR DAY:
HUMOR & HEALING FOR PEOPLE WITH CANCER
by Christine Clifford
$9.95


NUTRITION:
THE CANCER ANSWER, II ---
FEATURING THE LATEST NUTRITIONAL BREAKTHROUGHS
by Maureen Kennedy Salaman
$16.95


NUTRITION, CANCER AND YOU:
WHAT YOU NEED TO KNOW AND WHERE TO START
by Susan Calhoun & Jane Bradley
$16.95


OPTIONS:
THE ALTERNATIVE CANCER THERAPY BOOK
by Richard Walters
$13.95


ORIENTAL MEDICINE AND CANCER:
MACRO-CORELATIONISM
by Myung Chill Kim
$19.95


OUR GIFT OF LOVE:
PERSONAL STORIES OF BREAST CANCER COURAGE
(with 22 black & white photographs)
by Hollister & Company
$14.95


PRESCRIPTION FOR LIFE:
THE JASON WINTERS STORY ---
A CANCER SURVIVOR
by John Perkins
$16.95


PROSTATE CANCER:
A GUIDE FOR WOMEN & THE MEN THEY LOVE
by Barbara Wainrib et al
$10.95


PROSTATE CANCER:
A SURVIVORS' GUIDE
by Don Kaltenbach & T. Richards
$16.95


PROSTATE CANCER:
PORTRAITS OF EMPOWERMENT
by Nadine Jelsing (Ed.)
$14.00


QUESTIONING CHEMOTHERAPY
by Ralph W. Moss
$19.95


RACING TO THE BEGINNING OF THE ROAD:
THE SEARCH FOR THE ORIGIN OF CANCER
by Robert A. Weinberg
$14.95


RECALLED BY LIFE
by A. Sattilaro
$5.99


RECIPES FOR HEALTH:
CANCER ---
OVER 100 RECIPES FOR COPING WITH CANCER
DURING & AFTER TREATMENT
by Clare Shaw
$9.00


RECOVERY FROM CANCER:
THE REMARKABLE STORY
OF
ONE WOMAN'S STRUGGLE WITH CANCER
by Elaine Nussbaum
$9.95


RETURN TO WHOLENESS:
EMBRACING BODY, MIND & SPIRIT
IN
THE FACE OF CANCER
(Hardcover)
by David Simon
$24.95


REVOLUTIONARY APPROACH TO PROSTATE CANCER:
ALTERNATIVES TO STANDARD TREATMENT OPTIONS
by Aubrey Pilgrim
$18.95


ROAD BACK TO HEALTH:
COPING WITH THE EMOTIONAL ASPECTS OF CANCER
by Neil A. Fiore
$14.95


SAVE YOURSELF FROM BREAST CANCER:
LIFE CHOICES THAT CAN HELP YOU BEAT THE ODDS
by Robert H. Kradjian
$12.00


SELENIUM AGAINST CANCER AND AIDS:
TRACE MINERAL THAT CAN MAKE
A LIFE-OR-DEATH DIFFERENCE...
by Richard Passwater
$3.95


SHARK CARTILAGE
(Woodland Health Series)
by Rita Elkins
$3.95


SHARKS DON'T GET CANCER:
HOW SHARK CARTILAGE COULD SAVE YOUR LIFE
by I. William Lane & L. Comac
$11.95


SHARKS STILL DON'T GET CANCER:
THE CONTINUING STORY OF SHARK CARTILAGE THERAPY
by I. William Lane & L. Comac
$12.95


SKIN CANCER ANSWER:
THE NATURAL TREATMENT FOR BASAL AND SQUAMOUS
CELL CARCINOMAS AND KERATOSES
by I. William Lane & L. Comac
$9.95


STEP-BY-STEP GUIDE
TO
DEALING WITH YOUR BREAST CANCER
by Rebecca Robinson & J. Petrek
$12.95


STEP BY STEP TO NATURAL FOOD:
CANCER PREVENTION
THROUGH
THE HOLISTIC WAY OF EATING
by Diane Campbell
$7.95


STOPPING CANCER BEFORE IT STARTS
(Hardcover)
by the American Institute/Cancer
$25.00


STRAIGHT FROM THE HEART:
LETTERS OF HOPE & INSPIRATION
FROM
SURVIVORS OF BREAST CANCER
by Ina Yalof
$12.50


STRANG PROGRAM FOR CANCER PREVENTION:
NUTRITION & LIFESTYLE PROGRAM TO...
LOWER/CANCER RISK
(Hardcover)
by Laura Pensiero et al
$29.95


SURVIVING CHILDHOOD CANCER:
A GUIDE FOR FAMILIES
by Margot Joan Fromer
$12.95


TASTE FOR LIVING COOKBOOK:
MIKE MILKEN'S FAVORITE RECIPES
FOR
FIGHTING CANCER
(Hardcover)
by Beth Ginsberg
$27.50


THIRD OPINION:
AN INTERNATIONAL GUIDE
TO
ALTERNATIVE CANCER THERAPY CENTERS
by J. Fink
$16.95


TO DANCE WITH THE DEVIL:
THE NEW WAR ON BREAST CANCER ---
POLITICS, POWER & PEOPLE
by Karen Stabiner
$13.95


TREADING THE MAZE:
AN ARTIST'S JOURNEY THROUGH BREAST CANCER
(Hardcover)
by Susan E. King
$17.95


VITAMINC AND CANCER:
DISCOVERY, RECOVERY, CONTROVERSY
(with charts & tables)
by Abram Hoffer & Linus Pauling
$14.95


WELLNESS COMMUNITY GUIDE
TO
FIGHTING FOR RECOVERY FROM CANCER
by Harold H. Benjamin
$13.95


WHAT TO EAT IF YOU HAVE CANCER:
A GUIDE TO ADDING NUTRITIONAL THERAPY
TO
YOUR TREATMENT PLAN
by Maureen Keane & D. Chace
$16.95


WHAT TO EAT IF YOU HAVE CANCER COOKBOOK:
OVER 100 EASY-TO-PREPARE RECIPES...
by Maureen Keane & D. Chace
$14.95


WHAT TO EAT NOW:
THE CANCER LIFELINE COOKBOOK
by Rachel Keim & Ginny Smith
$14.95


WHEN A PARENT HAS CANCER:
A GUIDE TO CARING FOR YOUR CHILDREN
(Hardcover)
by Wendy Schlessel Harpham
$24.00


WHEN SOMEONE YOU LOVE HAS CANCER:
WHAT YOU MUST KNOW, WHAT YOU CAN DO,
WHAT YOU SHOULD EXPECT
by Suzanne LeVert
$4.99


WHOLISTIC CANCER THERAPY
by Kurt W. Donsbach et al
$3.95


YEAR OF MIRACLES:
A HEALING JOURNEY FROM CANCER TO WHOLENESS
by Susan Wolf Sternberg
$13.95


YOU CAN FIGHT FOR YOUR LIFE:
EMOTIONAL FACTORS IN THE TREATMENT OF CANCER
by Lawrence LeShan
$12.95


YOU CAN PREVENT BREAST CANCER!
by Harvey Diamond
$19.95


YOUR CHILD DOESN'T HAVE TO DIE:
...HELP YOUR CHILD OVERCOME CANCER
USING NUTRITIONAL THERAPY
by Leanne Sorteberg et al
$12.00