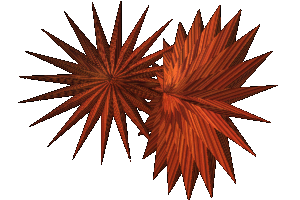 Dear Joseph,
Recently, I decided to start using your Vibrational Formula #214 (Sexuality and Sexual Abuse Issues). I have taken this formula before, but stopped for awhile until once again it became a central issue in my life. With the help of this formula and Vibrational Formula #312, I have been able to get to the heart of some long-term sexual problems.
From my own personal observations, everyone has issues that arise at some point which are directly related to sex/sexuality/2nd chakra problems. We are all affected by the media and our family history regarding body image and what is sexually acceptable from an early age. Becoming consciously aware of the long-term consequences of this conditioning is usually very difficult and mostly subjective. I finally picked up a book one day where a woman was describing how she was in her mid-thirties before she realized that all her life she had experienced little "hiccup" orgasms --- only during guiltful masturbation --- and she was always conscious of how much noise she made during sexual intercourse. She suffered numerous health problems and only experienced sexual sensation "below the belt". A good friend of mine refers to this as "crotch sex". I was halfway through the bottle of Vibrational Formula #312 when I read this, and I started crying as I realized how much this short decription described me.
The amount of SHAME that has vibrated out of my pelvis is unbelievable! This energy has been "stuck" down there for years!! I am only beginning to discover where it originated from, and a lot of ugly memories have surfaced. I am ashamed of sex and not afraid to admit that I have never had anything but "crotch sex". This is why my hips hurt, and I have so much pressure around my bladder. I also have cervical dysplasia.
After numerous pelvic exams and tests, all the doctors could find was a slightly abnormal pap smear. Last week when I began taking Vibrational Formula #214, the pressure immediately began to lighten, a definite relief after dealing with doctors who would not even allow me to finish my sentence while attempting to describe the pain!
The vibrational formula assists me in releasing these feelings from my cells, which is something that conventional medicine is ages away from doing. However, it is obvious that I am the one who has to acknowledge what is blocking my sexual energy, and RELEASE IT!
Love,
Jeannine
Portland, OR


Dear Sir,
Two months ago, I could not see things that were 2 meters away from me. I always had to use my contact lenses.
After using Herbal Formula #27 and Vibrational Formula #100, I can now see things that are very far away.
Sincerely,
Arnulfo Monaco
Portland, OR


Dear Joseph,
I developed intense pain in my back, hips and right leg when I began walking a lot. I took Herbal Formula #57 and the pain disappeared. The pain will occasionally return, and Herbal Formula #57 works every time.
Thank you,
Vera Flynn
Portland, OR


Dear Joseph,
I came in to see you barely walking and having to hold on to the wall for support. The MD's were going to give me cortisone. After 3 days of using Herbal Formula #9 and Herbal Formula #1, I was walking straight and upright once again, and 3/4's of the pain was gone. My life has changed thanks to your formulas.
I was taking St. John's Wort for depression and it helped to some extent. I began using Vibrational Formula #153 and Vibrational Formula #168, and now my days are completely balanced with no mood-swings. It also enhances the quality of life for me.
I also used Herbal Formula #36 for my hormonal imbalance, and I had absolutely no withdrawals or adverse reactions when I eliminated the use of synthetic hormones.
My health is now much better, and my body is free of all chemical drugs.
Thanks,
Sam Lake
Portland, OR


Dear Joseph,
I have used your formulations for many years now to treat several different ailments.
The formulas that impressed me the most were Herbal Formula #49 and Herbal Formula #61 in order to stop smoking.
After using these formulas for 6 weeks, I tried to smoke a cigarette on three different occasions during the day, but I could not finish them. I never smoked another cigarette after that day, and I never wanted one again. I had been smoking for over 26 years.
I also used Herbal Formula #67 and my varicose veins disappeared. I took Herbal Formula #9 and it alleviated the numbness in my upper leg. When I used Herbal Formula #10 and Vibrational Formula #117, my asthma cleared up considerably and I have stopped coughing as much.
Thank you,
Sharon Bracke


To Whom It May Concern,
I used Vibrational Formula #160 for Broken- Heartedness/Broken Love Affairs, and it helped me to confront my true feelings without any fear of being hurt.
Thanks,
Samuel Hanna
Portland, OR


Dear Joseph,
I have personally been using your formulas for the past two years, as well as recommending them to friends and clients. I myself have taken at least 50 different formulas, and I have obtained the results that I wanted from each and every bottle.
Before I share some specific results with you, I'd like to tell others how to use your formulas. Be sure to commit to taking the whole bottle as recommended. Don't gauge the outcome until you have finished the entire bottle (or recommended usage). At that time (if you look back honestly), I can guarantee that you will observe that the issues or ailment has shifted and, in many cases, has totally healed. Some of these formulas are very subtle, especially the Spiritual Development formulas. The awakening happens and becomes so much a part of you that you don't remember that 30 days before you did not have that level of clarity or insight.
I especially recommend your formulas for addictions (Herbal Formula #3, and Vibrational Formulas #73 and #147), as well as Vibrational Formula #173 for Eating Disorders/Food Issues (Anorexia, Bulemia and Compulsive Overeating). I didn't discover these formulas until I had already overcome bulemia, but I was still consuming food for comfort and wanted to break that habit. Even though it was organic carrots and such that I was shoveling in for comfort, I could not break the cycle. After only one week of taking Herbal Formula #3 and Vibrational Formulas #73 and #173, I could eat only when my body was hungry and say no to snacking when I was anxious.
Thank you, Joseph!
(P.S., I recommend that others treat themselves to a better life by using some of the formulas from Quantum International)
Denise Martin
Beaverton, OR


To Joseph,
Thank you for the rest of my life for your work with healing herbs and vibrational essences. Most especially, I appreciate the thyroid balancing formulas (Herbal Formula #65 and Vibrational Formula #139). In 1976, I was treated with radioactive iodine for my hyperactive thyroid condition, with good results at the time, so that I was able to discontinue using synthetic thyroid supplements.
However, in 1993 I discovered that my thyroid was hypoactive (underactive), causing me to experience infections, weight gain and physical weakness. While searching for a natural remedy to alleviate my condition, I discovered your formulas, and I was so excited to find that I was experiencing immediate balancing results.
In 1996, I also began using your Herbal Formula #127 in order to balance my pituitary gland. I expect to remain in good health so long as I have your formulas for my daily supplements.
Gratefully,
Kishiva Leomark
Brightwood, OR


Dear Sir,
After 13 years of having to take anti-inflammatory medications for my menstrual cycle, I was not able to function without them. After a ruptured ovary, surgery and extreme endometriosis, my options for a "normal" life involved taking the pill along with an experimental drug that would tell the body it was in menopause or pregnancy, or I could have a historectomy.
I have used your Herbal Formulas #50 and #54 and Vibrational Formulas #124 and #128 regularly for the past six weeks. I was two weeks late with my menstrual cycle, so I figured that your formulas were not working either. To my surprise, when I did have my period, I didn't have to use any anti-inflammatory medication. I experienced only one day of cramps that were about 1/10th of the severity that they normally were. Furthermore, I didn't become as sick with nausea or diarrhea as I usually do. I have been suffering with this problem for many years while thinking that it was never going to go away unless I had a historectomy. Certainly, at only age 26, that procedure held its own complications and repercussions!
I am very grateful for the opportunity to try an alternative approach that really works! Thank you for my life back!
Sincerely,
Monica Geissler
Portland, OR


Dear Joseph,
I broke a bone in my toe and it was so painful that I could not even stand on it. In order to get around, I had to put all of my weight on the heel of my foot. This went on for about 1 1/2 weeks.
I then began taking Herbal Formula #12, and within 2 days I was able to walk on my toe. Approximately one week later, I began taking Herbal Formula #5, and in about 1 1/2 days, I could bend my toe and the pain had diminished almost completely. I know that without these formulas, it would have taken much more time for my toe to heal.
I am very grateful and highly impressed with these formulas. Thank you so much!
Aloma Gardner
Mesa, AZ


Dear Joseph,
I came in you visit you because of my dog Woody (who was only a puppy at the time), because he experienced severe car sickness and would vomit every time he rode in my car. I used Herbal Formula #63 for nausea and it worked almost instantaneously the very first time I gave it to him before riding in the car. I would give him approximately 10 drops, usually about 5 minutes before I wanted to leave. After nearly 4 months, my dog no longer needed the formula, and I still have half of the one-ounce bottle left over.
Woody no longer gets sick in the car. As a matter of fact, he enjoys riding in the car very much. We are truly very thankful. Thanks for your help.
Patrice & Woody
Milwaukee, OR


Dear Sir,
I took your Herbal Formula #60 for a skin rash on my neck. One week later and my rash is completely gone. Thank you.
Thuan Tran
Portland, OR


To Whomever,
I came in to see you for a cold and stuffy nose. I took your Herbal Formula #14, and within a few hours, my cold and nasal passages were completely cleaned up.
Thank you,
Don Derrich
Oregon City, OR


Dear Joseph,
I am using your Herbal Formulas #26 and #50 and your Vibrational Formulas #99 and #124 for uterine fibroids. I've had the fibroids for 6 years, and my uterus was the size of a 3 to 4 month pregnancy. I have been taking these formulas for about 2 months and the fibroids have shrunk greatly. I don't have any cramping or chronic backache anymore.
I am also using your Herbal Formula #22 and Vibrational Formula #94 for tinnitus, which I have had for about 4 and 1/2 months. It is now completely gone; no more noise!
I have been nearsighted all of my life and farsighted for about 2 years. Since taking your Herbal Formula #27 and Vibrational Formula #100, my vision is quite a bit clearer, but not yet perfect --- I still wear glasses. Time will tell about this condition.
I am so happy that I will not have to use surgery or a possible hysterectomy in order to remove these fibroids. I am also very happy that my sleep is no longer interrupted by ringing in my ears.
Thank you!
Laura Dunne
Portland, OR


Dear Sir,
I had a great sense of fear concerning loss in a personal relationship. I took your Vibrational Formula #180 for approximately one month. Now I feel very secure in my relationship with my mate. In addition, my partner is a much happier person as a result of my change in attitude.
Thank you so much!
Lori Morgan
Portland, OR


To Joseph,
I have been using your Herbal Formula #30 for hair growth for over 2 years now. My hair had become thin and increasingly fine, and my fingernails continued to become thin and cracked or peeling. As a result of using your hair formula, I noticed results in only 1 month, with my hair becoming thicker and stronger. My hairdresser has even commented as to its thickness and increased "body". My nails are much stronger, and they no longer peel or break. This also occurred during a 3 to 4 week period.
I continue to use your product because of the positive results I've experienced. Thanks.
Maureen Weiman
Kirkland, WA


To Whom It May Concern,
I've had hemorrhoids for over 25 years (I'm 40 years old now). The pain and itching comes and goes, but for the last 4 months, my condition was literally "a pain in the ass". I tried Joseph's herbal formula and within 24 hours, the swelling receded. After 48 hours, my rectum was no longer inflamed. That was over a month ago, and still no problems. I also quit drinking coffee and reduced my intake of alcohol as well. Furthermore, I am not eating much red meat or dairy products, which Joseph had indicated to me was the cause of my problem. Thanks!
Joe McMahon
Portland, OR


Dear Sir,
I have 7 domestic cats and various other stray cats around my yard, all fighting for food. Then along came raccoons and possums, who began eating the food that I had set out for my cats.
I went to Atlantis Rising and got Vibrational Formula #154 for Animal Care/Issues, as I was concerned for the safety of my cats. I and my cats took the formula, and it seemed to have a spiritual effect upon my cats. Each day, all my domestic cats and the stray cats gathered harmoniously together in my yard. They would group together and take naps during both daytime and at night. My cats would also play with the raccoon and possum babies as well.
My cats even began using their paws in the same manner that raccoons do when picking up and cleaning their food. It was great to observe my cats being eager to see the raccoons, or to be able to "hang out" in my yard with all the other stray cats in complete harmony. I am very pleased with the results obtaned from all of us using your formula, and how it affected the animal kingdom.
Angie Moore
Portland, OR


To Whom It May Concern
I used Herbal Formula #55 and Vibrational Formula #129 for an enlarged prostate gland. After only two weeks of using these formulas, I experienced noticeable results. After 8 weeks, my prostate problems were 90% gone.
For the last 12 years, I've been working the graveyard shift and having a lot of trouble getting sufficient R.E.M. sleep because I have to sleep during the daytime. After using Herbal Formula #49 and Vibrational Formula #122, I was able to obtain the required amount of sleep I need in order to function properly. I am still taking both formulas each day in order to maintain proper R.E.M. sleep.
I've also used Herbal Formula #5 and Vibrational Formula #75 for enhancing my weight lifting exercises. For the last 10 years, I've had pain in both my shoulders (rotator cup), both my wrists (possibly carpel tunnel syndrome) and in my right calf muscle until I began using these formulas. I was taking a lot of aspirin in order to relieve the pain (over the last 10 years). The pain is now about 98% gone.
Brian Arendell
Portland, OR


Dear Joseph,
I was feeling extremely stressed, fearful and ungrounded because of major changes in my life (including marriage, change of residence and job loss). You gave me Vibrational Formulas #180, #217 and #230 and I took them for a month, and now I feel quite relaxed and grounded in spite of my hectic life. I literally feel like the 'eye' of the storm.
Thanks, Joseph!
Laura Dunne
Portland, OR


Dear Sir,
My boyfriend has taken Vibrational Formulas #153 and #168 for three months. We have since had a very great relationship. I want to tell everyone to take a chance and try these formulas. They will work wonders for personal relationships, and for the attitudes that deal with the problems of daily life.
Mark Nicol
Troutdale, OR


To Whom It May Concern,
I like the results I received after using your Herbal Formulas #51 and #65 and Vibrational Formulas #125, #139 and #173 for weight loss. I used to eat too often and too much just to feel better physically and emotionally. The need for that is now gone, and I'm on an "even keel'.
As for the results I obtained around the issues of anger, resentment, guilt and shame, I used Vibrational Formulas #153 and #184. I began working with a therapist who helped me let go of so much. This is after many years and thousands of dollars in therapy. My sense of it is that your vibrational formulas help either directly or indirectly by drawing people or situations to you so that you can connect and heal.
Sally Vanderwall
Portland, OR


Dear Sir,
I have been using Herbal Formula #46 and Vibrational Formula #119 for hot flashes for only one week with great results! It's great not to wake up in a hot sweat every night and throughout the day.
Thanks so much!
Mary Owens
Portland, OR


To Whom It May Concern,
By using Herbal Formula #27 and Vibrational Formula #100, I was able to eliminate all the early symptoms of cataracts in about 8 months.
I also used your Herbal Formula #36 and Vibrational Formula #109 for hormonal imbalance, as well as Herbal Formula #65 and Vibrational Formula #139 for hypothyroidism.
I'm 75 years old, and I'm still using herbs in order to maintain my health and well-being.
Kay Sparks
Coos Bay, OR


To Whom It May Concern,
Twenty years ago, I discovered a large lump in my breast, the size of a golf ball. The doctors diagnosed me with either a tumor, a cyst or cancer in my breast, and told me that the only solution was to do exploratory surgery to my left breast. I wasn't satisifed with the diagnosis and solution I received from the first doctor, so I kept going to other doctors. Unfortunately, each doctor I went to came up with the same diagnosis and the same solution involving exploratory surgery without any guarantee of removing the lump, and that I would be hospitalized for from 2 to 3 weeks and have a permanent scar along with some deformity to my breast. Most importantly, they all told me that there was no other solution except for exploratory surgery, and definitely no cure available either.
At this point in my life, I was desperate. My only alternative was to try herbal remedies. However, at that time in my life, I was adament against herbal formulas or herbal doctors. I strongly believed that it was all a bunch of nonsense and quackery. So, only because I was desperate, I decided to go see Joseph, the herbal doctor, and try his specially blended herbal formulas that he had developed. After taking Herbal Formulas #26, #45 and #58, and following his recommended consumption diet, what had taken six months to grow in my breast, Joseph had me cured in less than a month by using his formulations.
I returned to the first and second doctors in order to have them re-examine me. To the amazement of both doctors, they couldn't find anything wrong with me. Then I would ask each one, "I thought you said that there was no cure for this!", and each one would only reply, "Well, I don't know what to tell you, I have no explanation". Finally, I went to the third doctor with the same approach. However, this doctor demanded to know what I did in order to make this lump disappear. When I told him about Joseph and his formulas that I was taking, the doctor became very angry, stopped me in mid-sentence, and stated that he didn't have time for this, and then told me to get my clothes on and get out of his office.
From that day forth, I became skeptical of doctors and I experienced the beginning stages of confusion. Although Joseph's formulas had cured me, I still wasn't completely convinced about herbal remedies and herbal doctors until two years later when I developed a severe case of herpes on my lips (herpes zoster or cold sores and fever blisters). Again, I went to three different doctors and received the same answers from them, that there are no cures for herpes, and that I'll have to live with it for the rest of my life. In disbelief, I sought out other people with herpes in order to ask if any of them knew of any cures for this disease. The answers were all the same: no cures, pain, sores and suffering for the rest of our lives.
Once again, I was desperate. So I went back to the herbal doctor named Joseph and took his Herbal Formula #35 and Vibrational Formula #108, and once again, he cured me. During the last 20 years, I only broke out once with herpes. I again went back to Joseph for his formulas and I have never had another attack of herpes since. After this last incident with herpes and how I was cured once again, I have never again doubted the power of herbs or the knowledge of these herbal doctors.
And finally, my last testimony involves many years of suffering from yeast infections and thousands of dollars spent on doctors trying to heal myself of this disorder. I again went back to Joseph. He told me to use acidophilus in order to regulate and balance the intestinal flora in my gastro-intestinal tract. He also recommended that I switch to rice or soy milk instead of cow's milk. I was cured once again, and I never had to see another conventional doctor again about this problem during the last 20 years.
Annie Loza
Portland, OR


Dear Sir,
On May 10th, 1999, I went with a friend to see an herbalist named Joseph. I couldn't walk on my right foot, it hurt so bad all the way into the right side of my lower back.
It is now October 10th, 1999, and I am able to take my morning walks once again (anywhere from 1 to 1 1/2 miles). My foot still hurts, but the pain in my back, buttocks and legs is completely gone! I have stopped eating all dairy products and any foods that contain milk.
I have had a headache every day for approximately 10 years, and my neck and shoulders were so tight and stiff, my ears, hands, thighs and face hurt so bad that I couldn't even touch them. I now wake up happy without headaches or pain. Even my husband has noticed the difference.
I have also eliminated all red meat and pork from my diet. After about six weeks, I ate a small piece of red meat and 2 days later, my stomach hurt so bad that I could not even stand up. My irritable bowel syndrome returned, so I have not eaten any red meat again.
I'm not cured yet, but I feel 75% better. Thank you.
Tammy Dillard
Corbett, OR


To Whom It May Concern,
My son came to see Joseph for problems involving lack of concentration (including forgetfulness and scatteredness), anger, a chronic stuffy nose and addiction to sweets.
In just one month he is now doing great in school, getting A's on his tests. In addition, he is no longer craving sweets. He is problem-solving on his own, and in the 7th grade, it is difficult to discover that courage. He is now a joy to be around, and his anger is under control.
This is the best I could have ever done to help my family. I recommend trying these herbal and vibrational formulas to all my family and friends.
The chronic back pain that I have had for 1 1/2 years was gone within 40 minutes after taking the first dose, and my thyroid is now testing better than ever. Furthermore, the stress level in our home is almost non-existent. That, in itself, makes taking these formulas all the more worthwhile.
Linda Wille
Hillsboro, OR


Hello Joseph,
I've been a compulsive eater for 35 years. In April of 1998, I began using Herbal Formulas #51 and #65 and Vibrational Formulas #125 and #139. I lost about 30 pounds in a matter of weeks. My sister couldn't believe it. One day I was fat, and the next time she saw me, I was 30 pounds lighter. This month, I've decided to lose another 25 pounds. I purchased the same formulas as before, but this time I also added Vibrational Formula #173 for compulsive overeating and Herbal Formula #37 and Vibrational Formula #110 for hypoglycemia. I began using these today and I immediately noticed a feeling of being protected and safe, as if an energy is there within me that was missing before. This was one of the primary reasons that I was eating so much, as I was attempting to regain that feeling of safety --- of being taken care of and protected.
I also began using Vibrational Formula #263 for money issues. Today was my first day using this formula and I immediately became aware of what needed to be changed about the way I am with money. I also became aware of the consequences if I didn't alter my lack of discipline around money. It's not as if I didn't know it before, but it's never been so clear and present for me. This new awareness has motivated me to change. I don't know how much longer it would have taken me to attain this understanding on my own. These formulas definitely produce results!
Sally Vanderwall
Portland, OR


Dear Joseph,
I want to let you know what has been happening to me and my husband. In May of 1999, I came into your shop with a girlfriend of mine, as she had been telling me about your vibrational formulas for her husband's health problems. To be completely honest, she wanted me to check you out because of my prior experience with herbs. I looked your shop over and went home with a few dried bulk herbs that I usually have to order from various places by mail. About 10 days later, I returned with yet another friend that I'm currently teaching about herbs. That day I left with the following formulas: Herbal Formulas #51 and #65 for weight loss, and Vibrational Formulas #125, #139, #230 for centeredness, #234 for lack of concentration, forgetfulness and scatteredness, #248 for harmony, #253 for intuition, #288 for clairvoyance, #300 for psychic abilities and #302 for spiritual balance. This was only after I had researched all of them on your website. I also purchased a small bottle of Herbal Formula #26 which I was told that I personally didn't need. I want you to know that for myself I noticed a difference in my awareness and higher self by the second day of using your vibrational formulas.
Now, about that bottle of Herbal Formula #26. I began using it on my husband. He has been trying to recover from an on-the-job accident for the past 2 1/2 years, which included five surgeries. Well, within 2 days of using this formula, I noticed that he had better sleep habits, and the afternoon nap went away. He also started to sleep better at night, and I noticed that he didn't complain about his problems as much as before. He began resuming the walks that he used to take, and he was not as tired afterwards. After using up this bottle of formula and going 2 days without it, I watched him slip back into the old ways along with the return of his headaches. Within 4 hours of not using the formula, his bladder went from free-flowing to barely being able to urinate. Well, that morning I returned to your shop, but this time for my husband. I purchased Herbal Formulas #26, #41 and #43 for him, along with Vibrational Formula #96.
During the first 4 days that he began using these formulas, I noticed the cleansing reaction (or healing crisis as you referred to it) beginning to take place in his body during the 1st and 2nd day, including headaches (probably due to the tumor in his head) and a very high temperature. On the 3rd day, the cleansing reaction began to affect all the areas where he has had surgery, including the lower back, shoulders, wrists, etc. These are the areas where the doctors had directly injected cortizone for pain. Ya right... You know what that does. Anyway, I wanted to let you know that, as he makes it through each area, he comes out feeling better. Once he has completed his initial cleanse, we would like to treat his arthritis.
L. Stiles
Portland, OR


Dear Joseph,
I don't know why I've waited, but maybe to see if it really lasted, and believe me it has! I have been terribly allergic to everything since I was a child, having had numerous tests and shots that went on for years, without any progress. I also had nasal surgery which, if anyone knows, is one of the worst things to go through. I spent many springtimes indoors wearing a mask and taking so many allergy medications over the years. Half of the time I felt like several of the "seven dwarfs", namely sneezy, grumpy, sleepy, dopey, etc. Need I go on? Well, after being on Joseph's Herbal Formula #4 and Vibrational Formula #74, I can honestly say that I am totally allergy-free! I kept wondering when different seasons would come and go whether a sneeze would bring them all back, but "NO"! I want to tell everyone how much more energy I have and how wonderful I feel. Being able to enjoy every day outdoors during the springtime in my garden has made me feel like a new person. The grasses of autumn and the molds of winter no longer affect me. I just can't tell enough people, and I can only hope that they find relief as I have from a lifetime of sniffling madness. I'm beginning the second half of my life much happier and healthier than I did the first half. Wow!
Anonymous
Portland, OR


Dear Joseph,
I have been using your herbal formulas for about 10 years now, and the results I have experienced with each of the different formulas I've used have been amazing! I know that results vary from person to person, but for me, these formulas are quick and powerful.
I have used Herbal Formula #60 for acne several times for both myself and my daughter. Not only did this formula clear up my face, but I also experienced a healthier digestive and elimination process. I felt "clean" inside. I would highly recommend this powerful formula to teenagers and others suffering from acne.
I am currently using Herbal Formula #63 for stomach ulcers, and have had wonderful results. I recently had an ulcerous condition flare up during a stressful period and it caused me constant pain. I couldn't eat or sleep. I immediately thought of you, and I knew that you would have a formula that would help me. I had relief from the constant pain within 12 hours after I started using this formula, and at the end of the 3rd day it wasn't bothering me at all.
Since my ulcerous condition is related to a great deal of unexpressed or suppressed anger, I decided to try some of your vibrational formulas. I am taking Vibrational Formula #153 for anger and resentment, and I am also using Vibrational Formula #295 for karmic blockages. Although these formulations are a little more subtle, I have noticed a difference in my attitude about letting go of resentment.
Thank you so much, Joseph, for giving us back our own healing process. My gratitude is beyond words. May your work continue to grow, and may you be blessed with all that is good.
Sincerely,
Stephanie Senthirajah
Beaverton, OR


To Whom It May Concern,
I initially went to Atlantis Rising (Alternatives For A New Millennium) in December of 1999. I had a small kidney stone, and I just went to purchase bulk herbs that I had read about in a book entitled "Back to Eden".
If I may speak honestly, I always believed that any new age stuff, especially vibrational medicines, was a bunch of crap. I watched as Joseph held these little bottles to someone's stomach area and I thought, Yeah, right. So I had my stomach test (kinesiology) and took my 3 little bottles (Herbal Formula #64 and Vibrational Formulas #138 and #217) and went home. I soon began to feel better, and strangely enough, I noticed that when I would hold the bottles to my stomach area, I could feel sensations all throughout my body. At any rate, my kidney stone passed and I did not get another one for several months. That is, not until I began to drink lots of milk again. I went back to see Joseph, and I am now trying to learn how to eat properly.
I was in a car accident in June 1999, and I have been constantly using pain pills and muscle relaxers for months. So I decided to try Herbal Formula #52 for pain. I have been using it for 2 days now, and the pain has almost completely disappeared. I am going back to pick up Vibrational Formula #121 tomorrow.
I have discovered many people who claim to know about herbs. I have purchased lots of their herbal products, and they don't do anything. Joseph's prices are reasonable and he works within your budgetary requirements. He is not just in it for the almighty dollar. I would recommend anyone with any kind of medical or emotional problem to go and see Joseph.
Maria Hernandez
Portland, OR


Dear Sir,
After years of eating a poor diet and a history of kidney problems (including incontinence), along with using several different types of psychotropic medications, I tried several of Joseph's herbal and vibrational formulas. I noticed positive results from all of them rather quickly. They are definitely worth your consideraton.
Craig G. Jackson
Gresham, OR