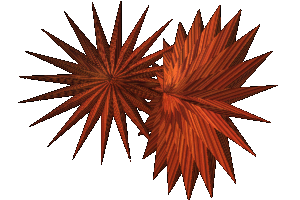 Greetings,
The following is a testimonial describing our miraculous case of overcoming cancer.
Our story begins when my eleven-year-old son Thomas had been diagnosed with Hodgkin's disease, a form of lymphatic cancer.
We are of Native American descent, so we had been instilled with an ancestral memory involving the idea that we could alleviate any health crisis that would ever arise by the use of natural remedies.
We began researching the various contraindications associated with the toxic chemotherapy that the doctors wanted to perform on my son. I declined to use their services after much contemplation. I then began to study about various herbs and dietary regimens that would help boost my son's immune system while detoxifying the various toxic accumulations.
During this time, I discovered an educational center that possessed an extensive herb shop and herbal pharmacy. While searching through the various products at this Center for certain herbs to treat my son's cancer, I met the herbalist named Joseph who had conducted many years of research in order to produce his own combinations of herbal extracts that would help alleviate the many "health diseases" that exist today.
Many of these diseases stem from various mental, emotional and spiritual imbalances that lie deep within ourselves (heredity. . .they say). These imbalances were produced by deep mental or emotional wounds and scars.
I decided to use his herbal and vibrational formulas, and initiated a radical dietary change along with a healthy environment, purified water and the use of psychoacoustics (the Native American Red Cedar Flute). In addition, we incorporated a beautiful blend of harmony within our family and spiritual life.
I was met with total opposition from the American Medical Establishment on the grounds that I was endangering the life of a minor regarding my choice of NATURAL care versus WESTERN ALLOPATHIC treatment, even to the point of being jailed for a length of time.
Today (1 1/2 years later), things have changed dramatically. I am out of jail and yesterday my son was given a clean bill of health --- 100% CANCER FREE!!
We are grateful for having the courage to use simple, cost-effective natural remedies, along with dietary changes and a sincere desire to get well (which also included letting go of anger, resentment and frustration). May we all continue to live and learn by the natural methods that have been provided by our Creator.
In the spirit of true healing, thank you Joseph.
Katherine Mary Quartz
& sons Thomas and Ricky
Portland, OR


Dear Sir,
I haven't found anything that takes care of my high blood pressure like your Herbal Formulas #32 and #49. I experience no harmful side-effects as well, which is wonderful. I no longer experience any coughing or cramping sensations in my legs produced by the prescription drugs that I used to take. Furthermore, Herbal Formula #49 relaxes me.
I have also used your Herbal Formula #10 and Vibrational Formula #117 for my asthma, and I haven't found anything that opens my respiratory tract so quickly. I can breathe freely without wheezing, and I experience no side-effects.
Thank you,
LaVerne R. Johnson
Portland, OR


Dear Sir,
I have had sciatica for a duration of several months. After using Herbal Formula #57, I displayed marked relief from the pain within only 10 days of using this formula.
Thank you,
Jeanne Lang
Portland, OR


Dear Sir,
I have used your Herbal Formula #30 on two occasions now, and I will continue to use this formula. It really works!
People tell me "Your hair grows so fast!". I smile and say "I know". I do share my secret with close friends, and I keep coming back for more!!
Thank you,
Diane Harrison
Portland, OR


Dear Joseph,
The benefits of Vibrational Formula #111 for treating my bloody, sore gums has been very dramatic after taking only 3 1-ounce bottles. During the past few weeks, my body has been extremely inflamed, and this formula has also removed some soreness in my muscles.
I recently noticed that this formula number was appearing everywhere in my life (e.g., on my phone and water bills, my place of employment, etc.). When I looked it up, I then realized that this formula described many of the problems that I was currently experiencing. This formula works well when used in conjunction with Herbal Formula #38 for any type of inflammatory condition.
Thank you, Joseph.
Jeannine


Dear Joseph,
Due to my former condition involving chronic-progressive multiple sclerosis (see Testimonial No. 5), I had developed multiple deep lesions on my brain. The doctors informed me that these lesions would never heal, and that I would ultimately become a "vegetable".
After using your Herbal Formula #13 and Vibrational Formula #82 over an extended period of time, I am happy to report that these formulas succeeded in dissolving all the scar tissue in my brain.
Thank you so much, Joseph
Apryl Shaw
Costa Mesa, CA


Dear Joseph,
I came into your herb shop a few weeks ago asking about herbal formulas for a bump on my foot and tailbone. You recommended your Herbal Formula #9 and Vibrational Formula #134.
In just a few weeks, these bumps have shrunk to almost nothing! Thank you so much for your time and help.
Sincerely,
Taryn Barker
Port Townsend, WA


To Whom It May Concern,
I don't think I know of any women who do not occasionally experience PMS. It only varies in terms of the severity.
Until approximately three months ago, I was one of the lucky ones who only displayed mild cramps, but suddenly they became increasingly severe in intensity. I believe that these symptoms were associated with an unhealthy relationship with a male friend because I had difficulty maintaining a sense of self with this person. I think that many women display severe PMS symptoms because of the need to define the Self in relation to their husbands, boyfriends, etc. Menstruation involves a cleansing function.
I began taking your Herbal Formula #54 and Vibrational Formula #128 nearly two weeks prior to my menstrual cycle. When it arrived, the cycle was much shorter in duration than ever before, and without the stagnation that usually occurs. There were no pauses while I waited for the flow to resume.
In addition, I would normally twirl my hair a lot whenever I could not make a decision. During the time that I was smoking large quantities of marijuana, I would spend several hours each day on the sofa twirling away during the act of making a decision about what to do with myself. Usually, the television would decide for me.
Now that I have stopped smoking marijuana, the decision-making problem has worsened because I cannot find any contentment while lying around.
Since I began taking Vibrational Formula #191, my hair-twirling activity has been less frequent and I am more consciously aware of when I do it now. I have not been using this formula for very long, so I know I will need to use it for awhile. However, I no longer waste so much time over my decision-making, even though I sometimes feel unsure or uncertain after doing it.
I originally meant to purchase your vibrational formula for abundance and prosperity, but I ended up ordering Vibrational Formula #262 which I later learned was for manifesting one's wishes or longings.
I then began contemplating as to whether any of my wishes had come true since I started using this formula. I did receive some money, and the wish for peace in my troubled household was nothing short of a miracle. Furthermore, a longtime wish for a piece of Lapis Lazuli also came true.
Anonymous


Dear Sir,
I had contact dermatitis on the left thumb of my first finger. The skin was rough, dry, peeling and cracked, and I had lost all sensation and sensitivity.
I took Joseph's Herbal Formula #23 and Vibrational Formula #95 and it completely disappeared within 30 days. I only had to use one bottle of these formulas.
Thank you
Laura Dunne
Portland, OR


Dear Joseph,
I have been using Prozac for approximately 9 years, and then I found your Vibrational Formula #168 for depression.
Within one week after taking this formula, I was no longer severely depressed. After another three weeks or so, I took myself off the Prozac.
I am sold on these formulas, and think they are great! Thank you so much.
Cindy Adams
Portland, OR


Dear Joseph,
I have been taking your Herbal Formula No. 51 and Vibrational Formula No. 125 for weight loss and boy, do they ever work! I've lost 35 pounds in only five months, and I have a lot of energy. I can't overeat, for I feel painfully "stuffed" if I do. It's great!
Paula
Portland, OR


Dear Joseph,
I displayed various cold symptoms, including a sore throat, throbbing headache and sore muscles. I took your Herbal Formulas #44 and #66 every hour as directed, and all of my symptoms were completely gone by the next day!! Wow!
Thanks, Joseph. It's such a relief, and not having to miss more than one day of work is great.
Roxanne Brewer
Portland, OR


Dear Sir,
I have taken your Herbal Formula #22 and Vibrational Formula #94 during the past three weeks for my tinnitus, and it has completely vanished. I also took Herbal Formulas #5, #9, #12, #17 and #52 and Vibrational Formulas #71, #82 and #89 for degenerative joint problems in my cervical spine accompanied by pain and numbness in my arms and hands. I now have good circulation in these areas, and no more numbness. In addition, the pain in my neck, arms, hands and wrists is completely gone.
These herbal and vibrational formulas are beautiful, and they really work!
Laura Dunne
Portland, OR


Dear Sir,
My doctor informed me that I had tendonitis in the wrist on my right hand. In addition, I had symptoms of arthritis in my elbows and shoulders. Furthermore, I experienced pain in the arch of my foot. My doctor explained that the bone in my foot was rubbing, and his X-rays should degenerative wear in that region of my foot. I have also experienced numbness and tingling sensations in my hands and fingers, and pain in my wrists.
I began using Herbal Formulas #5, #9 and #12, and the pain in my foot, wrists, elbows and shoulders is completely gone.
I know that these formulas really work well. Thank you.
Beatrice
Portland, OR


Dear Sir,
I displayed numerous sores (sometimes bleeding) on the sole of my right foot, which was extremely painful.
I took your Herbal Formula #60 (both internally and topically), and the sores were completely gone within one week. Thanks.
Anonymous


Dear Sir,
During one of my regular check-ups for my eyes, my doctor informed me that the pressure in my eyes was extremely high. He recommended eye drops for my glaucoma.
I have been using Herbal Formula #27 for the past three years. I have visited my doctor every six months during this time, and the pressure in my eyes is completely normal now.
Anonymous


Dear Joseph,
I had triple pneumonia recently, and your Herbal Formula #44 brought me back to life.
Your Herbal Formula No. 13 helped restore my memory. Unfortunately, it also brought back memories that I wish I could forget forever. Alas, I will just have to deal with these emotions.
Your Herbal Formula # 2 for the immune system is fantastic.
Jada Mae Morris
Portland, OR


To Whom It May Concern,
When I visited the herb shop, I knew that I needed something to help certain physical symptoms but I was not aware of the emotional origins for these problems. I explained my symptoms to Joseph and he recommended that I read a passage from his Professional Vibrational Formula Desk Reference pertaining to a Vibrational Formula #197. I could not believe how much this information correlated to the underlying struggles I was presently experiencing.
After taking Vibrational Formula #197 for only five days, I was out of the slump that I had been experiencing for several weeks and on the road to renewed strength. I know that this formula helped me become more grounded and more able to grasp my own power.
Shortly thereafter, I started my own business and its going very well. I'm doing something I love and getting paid well for it.
I would recommend everyone to experience Joseph's herbal and vibrational formulas. They are truly amazing!
Anonymous


To Whom It May Concern,
For the past thirteen years, I have been telling people with health problems to go see an herbalist named Joseph. Whether they knew little or nothing at all about herbal medicine, his herb shop was the best place to go. I told them how I went to see Joseph in 1984 when I was looking for something to ease the craving for nicotine after quitting smoking for three days. I described my symptoms, which included alcoholism and schizophrenia. Joseph suggested herbs that not only made me feel wonderful, but changed my physical weaknesses into amazing strengths.
I learned firsthand what herbal therapy can really do for someone like me. Alcohol and cigarettes had just about killed me by then. I didn't know how to quit or obtain the treatment I needed because I was always broke. One day I decided to quit smoking cold turkey, and it was terrible. While I was thinking of a possible substitute, the idea came to me to try herbs.
When I visited Joseph at his herb shop, my herbal education began and I launched into it with interest and enthusiasm. Joseph required only about 20 minutes in order to understand my problem and suggest the proper herbs. I know that there are people who have criticized him for this (including the FDA who hassled him for years), but when you stop to realize what a vast amount of knowledge resides in his head (as well as all the books he has written), you can better appreciate what he does and his dedication to humanity.
I ended up taking three different herbal formulas about six times a day. His advise that you can never eat too much healthy food has stood the test of time. I wanted to detoxify my body, so I decided to begin with a liquid fruit diet. After 28 days, an unbelievable amount of parasites and worms were dislodged and eliminated from my body, and my stomach became flat and trim for the first time in years. Joseph explained that our intestines store these toxins for years and removing them from our system will allow us to begin feeling healthy once again.
I fasted for 28 days on this liquid fruit diet, using lemon juice enemas. On the 28th day, an amazing thing happened. A massive amount of excrement came out that contained hundreds of worms, ranging in size from one-half inch and longer. They had been living in my intestines for a very long time, feeding on the food that was supposed to be for me.
Over the next two months, I just marvelled at how much better I felt. This experience taught me that I need never worry about my health anymore, and the way I felt that Spring has never left me. Whenever I feel sick, I know what to do and I know what to tell other people who are sick. I have heard people criticize Joseph and ridicule the "money" angle, but these people do not realize how wonderful they could be feeling about their health. Joseph himself probably realized this a long time ago when he decided to create his remarkable herb shop. Furthermore, I think he had something else that few of us have, namely, a reverence for Nature itself which, in the final analysis, is how we all really get cured. He took that reverance and created a "hospital" in the middle of big-city materialism and made it work. He did things that even Paracelsus could only dream about. My brief acquaintance with his work in 1984 indicated that over ten thousand people throughout the greater Portland area had already been cured. There were many, many fine healthy-looking individuals during those days who were keeping themselves healthy in this way, and I'd say all of them knew about Joseph's herb shop.
Today, another generation has grown up in Portland who are out on the streets, making the same mistakes that I made, who will one day come to know the great work that Joseph and his friends have accomplished.
I know that better things await those who discover, as I did, that those little green plants you observe growing here and there possess remarkable and wonderful healing powers that will make you feel like a human being once again.
Thank you so much, Joseph, for everything!
Anonymous