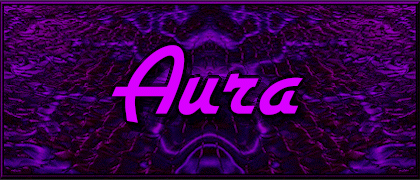 OUR BOOKSTORE IS STILL UNDER


Press the ADD button located beneath each book on this page that you wish to place in your shopping cart. Press the VIEW button in order to review the book-titles that you have already selected.


INDICATES A BEST SELLER IN THIS CATEGORY


AURA:
The Shield Of Protection & Glory
by Torkom Saraydarian
$15.00


AURA AWARENESS:
What Your Aura Says About You
by C. E. Lindgren & J. Baltz
$12.95


AURA COLORING BOOK:
How-To Manual For Adults Who Would Like
To
Play With The Child Within
by Levanah Shell Bdolak
$11.95


AURA ENERGY:
For Health, Healing & Balance
by Joe H. Slate
$12.95



AURA GLASSES:


You Can See Auras!
(aura glasses & booklet)
by Wendy Lambert
$19.95


AURA IMAGING PHOTOGRAPHY:
Seeing The Colors Of Your Aura
by Johannes Fisslinger
$12.00


AURA MASTERY
by Johannes Fisslinger
$14.95


AURA READING FOR BEGINNERS:
Develop Your Psychic Awareness For Health & Success
by Richard Webster
$7.95


AURA READING THROUGH ALL YOUR SENSES:
Celestial Perception Made Practical
by Rose Rosetree
$14.95



AURAS


by Edgar Cayce
$3.50


AURAS 101:
A Basic Study Of Human Auras
&
The Techniques To See Them
by Gabriel Hudson Bain
$6.95


AURAS:
See Them In Only 60 Seconds!
by Mark Smith
$12.95



BASIC PSYCHIC DEVELOPMENT:


A User's Guide To Auras, Chakras & Clairvoyance
by John Friedlander et al
$12.95


CAPTURING THE AURA:
Integrating Science, Technology And Metaphysics
by C. E. Lindgren (Ed.)
$14.95


COLOR AND PERSONALITY
by A. Kargere
$12.95


COLOR AND THE EDGAR CAYCE READINGS
by Roger Lewis
$4.95


CREATING YOUR LIGHT BODY:
The Next Step To Higher Consciousness
by Richard Dupuis & R. Krull
$9.95


ELECTROGRAPHIC IMAGING IN MEDICINE AND BIOLOGY
(Hardcover)
by I. Dumitrescu & J. Kenyon
$25.95


ETHERIC BODY OF MAN
by L. Bendit
$7.95


HANDBOOK OF THE AURA
by Laneta Gregory et al
$13.95


HEAL YOUR AURA:
Finding True Love
By
Generating A Positive Personal Energy Field
by Muriel MacFarlane
$12.95



HOW TO READ THE AURA


AND
PRACTICE PSYCHOMETRY, TELEPATHY & CLAIRVOYANCE
by W. E. Butler
$12.95


HOW TO SEE AND READ THE AURA
by Ted Andrews
$3.95


HUMAN AURA
(Citadel Library of the Mystic Arts)
by Walter J. Kilner
$10.95


HUMAN AURA:
Astral Colors & Thought Forms
by S. Panchadasi
$3.00


HUMAN AURA:
A Study Of Human Energy Fields
by Douglas M. Baker
$12.00


HUMAN AURA:
How To Activate & Energize Your Aura & Chakras
by Mark L. & Elizabeth Clare Prophet
$6.99


LIFECOLORS:
The Colors In Your Aura
by Pamala Oslie
$14.95



LITTLE BIG BOOK OF AURA:


Understanding, Seeing & Healing
by Connie Islin
$4.95


LIVING RAINBOWS:
A Book About Auras
by Gabriel Hudson Bain
$14.95



MAGICAL AURAS:


The Art Of Aura Photography
(with aura photos of Timothy Leary, Dannion Brinkley, etc.)
by Bettina Bernoth-Fisslinger
$12.95


MAGIC IN YOUR HANDS:
How To See Auras & Use Them For Diagnosis & Healing
by Brian Snellgrove
$21.95


MAN AND HIS BODIES
(Hardcover)
by Annie Besant
$4.95


MAN, VISIBLE AND INVISIBLE
by Charles W. Leadbeater
$13.00


PERSONAL AURA
(with 9 color plates)
by Dora Kunz
$21.95


PROTECTED BY THE LIGHT:
The Complete Book Of Psychic Self Defense
by Bruce Goldberg
$12.95


SECRET IS IN THE RAINBOW
by Ruth Berger
$7.95


SPIRITUAL CENTERS IN MAN
by Manly P. Hall
$4.95



UNDERSTANDING AURAS:


A Contemporary Overview Of The Human Aura
by Joseph Ostrom
$10.00



WHAT COLOR IS YOUR AURA?


by Barbara Bowers
$15.00



YOUR AURA AND YOUR CHAKRAS:


The Owner's Manual
by Karla McLaren
$14.95