We understand Holistic Health & Wellness to be the practical care and repair of our physical selves through the use of holistic principles associated with the body/mind/spirit connection, and through the body's own natural tendency towards greater health and well-being.
From Aromatherapy to Women's Health titles, our diverse book selection and depth of inventory is supportive of today's accelerated interest in various alternative healing modalities.
Below you will find a complete listing of all the subject-categories. An animated asterisk before each book title indicates a best seller.
If you have any further inquiries or questions regarding this subject-category, you may e-mail me by pushing the green button below.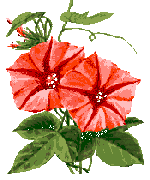 Browse by Subject-Category
Abortion
Acupressure, Reflexology & Shiatzu
Acupuncture
Addictions
Aerobics
Alcohol & Alcoholism
Alexander Technique
Allergies & Environmental Illness
Aloe Vera
Alternative Medicine Guide Series
Alzheimer's Disease
Amino Acids
Anatomy & Physiology
Antioxidants & Free Radicals
Aphrodisiacs
Aromatherapy & Essential Oils
Arthritis & Rheumatism
Ask Dr. Weil Series
Asthma & Hay Fever
Auto Immune Deficiency Syndrome (A.I.D.S.) & HIV
Ayurveda
Back Problems
Beauty & Natural Cosmetics
Bee Pollen & Propolis
Bioenergetics
Biofeedback
Biographies & Personal Experiences
Birth Control
Blood Pressure
Body Building
Body/Mind & Psychoneuroimmunology
Bodywork
Bread
Breastfeeding
Breathing & Lungs
Calorie Counters
Cancer
Candida Albicans
Carbohydrate Counters
Caregiving
Carpal Tunnel Syndrome
Chelation Therapy
Childbirth
Children's Health
Chiropractic
Cholesterol
Chronic Fatigue Syndrome
Chronic Illness
Cider Vinegar
Colds & Flu
Colon & Constipation
Color & Light Healing
Complementary Or Integrated Medicine
Complete Illustrated Guide Series
Cookbooks
Crossing Press Pocket Guides
Crystal & Gemstone Healing
Death & Dying
Dell Natural Medicine Library
Dental Care
Diabetes
Diets To Help Series
Digestion
DK Healthcare Series
Drying & Preserving
Eating Disorders
Element's "Natural Way" Series
Endometriosis
Energy & Vitality
Enzymes
Essene Health System
Essential Healing Arts Series
Eyesight
Family Health
Fasting
Feet, Knees & Legs
Feldenkrais Method
Fiber
Fibromyalgia
First Aid
Fitness & Exercise
Flower Remedies
Folk Medicine
Food Additives
Food Combining
Food Medicine
Frequently Asked Questions Series
Garlic
General & Miscellaneous
Ginseng
Gluten & Gluten-Free
Grains
Hair
Hatha Yoga
Headache
Headway Lifeguides
Healing
Health & Medical Astrology
Health Essential Series
Health Hazards
Hearing & Ear
Heart
Herbs
Herpes
Homeopathy
Hormones
Hydrotherapy
Hyperactivity & A.D.D.
Hypoglycemia
Immune System
Immunization
In A Nutshell Series
Infant Care
Internal Cleansing & Detoxification
Iridology
Irritable Bowel Syndrome
Juices & Juicing
Keats Good Health Guides
Keats Good Herb Guides
Kinesiology
Kombucha
Life Extension & Anti-Aging
Liver, Kidneys & Bladder
Low Fat
Lupus
Macrobiotic Food & Cooking Series
Macrobiotic Health Education Series
Macrobiotics
Magnetotherapy
Massage
Memory & Brain Fitness
Menopause
Men's Health
Mental & Emotional Health
Mid-Life
Midwifery & Midwives
Milk & Dairy-Free
Minerals & Trace Elements
Multiple Sclerosis
Mushrooms & Other Fungi
Natural Hygiene
Naturopathy & Home Remedies
New Life Library Series
New Self Help Series (Thorsons)
Nutrition
Nutrition For Children
Oils & Fats For Health
Oriental Medicine
Orthomolecular Nutrition
Osteopathy
Osteoporosis
Oxygen & Oxygenation
Pain Relief
Pet & Animal Care
Pet Care Naturally Series (Keats)
PMS & Menstruation
Polarity Therapy
Politics of Health
Pregnancy
Preventative
Principles of...Series
Prostate
Radiesthesia
Raw Foods & Fruitarianism
Recipes For Health Series (Thorsons)
Reference
Reiki
Reproductive Health & Fertility
Rolfing
Saint John's Wort
Salt-Free, Lo-Salt & Sodium
Sea Vegetables
Seniors
Sexuality
Skin
Sleep
Smoking
Sound Health
Soybeans & Soy Products
Special Diets
Spiritually Sourced Or Based
Spirulina, Chlorella & Algae
Sports Medicine
Sports Nutrition
Sprouting
Storey's Herbal Body Series
Stress Reduction & Relaxation
Stroke
Sugar & Sugar-Free
Supplements
Swimming & Aquacise
Swiss Nature Doctor Series
T'ai Chi Ch'uan & Qigong
Tea Tree Oil
Therapeutic Touch & Healing Hands
Thorson's Health Guides
Tissue & Cell Salts
Urine Therapy
Vegetarianism
Vibrational Healing
Vital Information Series (Crossing Press)
Vitamins
Walking
Water
Weight Management
Wheatgrass, Chlorophyll et al
Women's Health
Woodland Health Series