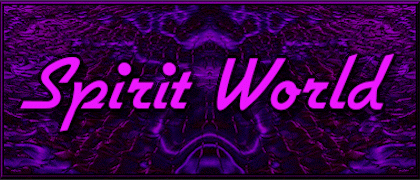 OUR BOOKSTORE IS STILL UNDER


Press the ADD button located beneath each book on this page that you wish to place in your shopping cart. Press the VIEW button in order to review the book-titles that you have already selected.


INDICATES A BEST SELLER IN THIS CATEGORY


AFTER DEATH COMMUNICATION:
Final Farewells ---
Extraordinary Experiences Of Those In Mourning...
by Louis E. LaGrand
$12.95


ANGELS AND COMPANIONS IN SPIRIT
by Laeh Garfield & Jack Grant
$9.95


ANGELS, GUIDES AND OTHER SPIRITS:
...The Unseen World Around Us ---
By A Spirit Release Therapist
by Joyce Petrak
$12.95


ASTRAL WORLD:
Its Scenes, Dwellers & Phenomena
by S. Panchadasi
$3.00


BETWEEN DEATH AND LIFE:
Conversations With A Spirit
(formerly CONVERSATIONS WITH A SPIRIT)
by Dolores Cannon
$14.00

BEYOND A SHADOW:
The Path Of The Spirit
by Bernard Willemsen et al
$12.95


BRINGING DOWN THE LIGHT:
Journey Of A Soul After Death
(paintings by Mother Meera)
(Hardcover)
by Mother Meera
$29.95


CE-VI:
Close Encounters Of The Possession Kind ---
A Different Kind Of Interference...
by William Baldwin
$10.95


CLOSER TO THE LIGHT:
Learning From Near Death Experiences Of Children
by Melvin Morse & Paul Perry
$5.99


COMMUNICATING WITH THE DEAD:
Reaching Friends & Loved Ones
Who Have Passed On...
by Linda Georgian
$11.00


COMMUNING WITH THE SPIRITS:
The Magical Practice Of Necromancy ---
With Full Instructions...
(Hardcover)
by Martin Coleman
$25.00


COMPLETE IDIOT'S GUIDE
TO
GHOSTS AND HAUNTINGS
by Tom Ogden
$16.95


CONVERSATIONS BEYOND THE LIGHT:
With Departed Friends & Colleagues
By
Electronic Means
by Pat Kubis & Mary Macy
$12.95


COSMIC JOURNEYS:
Out-Of-Body Explorations With Robert A. Monroe
by Rosalind A. McKnight
$13.95


DAIMONIC REALITY:
A Field Guide To The Otherworld
by Patrick Harpur
$13.95


DEAD ARE ALIVE:
They Can & Do Communicate With You
by Harold Sherman
$5.99

DEATH AND AFTER
(Hardcover)
by Annie Besant
$7.50


DEATH DOES NOT PART US:
Conversations With Heaven --- An Edgar Cayce Guide
by Elsie R. Sechrist
$6.50


DOORS TO OTHER WORLDS:
A Practical Guide To Communicating With Spirits
by Raymond Buckland
$10.00


EARTHBOUND:
Conversations With Ghosts
by Robert H. Coddington
$5.99


EARTHBOUND:
Conversations With Ghosts
by Robert H. Coddington
$12.00


EDGAR CAYCE
ON
THE AKASHIC RECORDS:
The Book Of Life
by Kevin J. Todeschi
$12.95


ELVIS SPEAKS FROM BEYOND
AND
OTHER CELEBRITY GHOST STORIES
(Hardcover)
by Hans Holzer
$6.99


ENCYCLOPEDIA OF GHOSTS AND SPIRITS
by John & Anne Spencer
$13.95


END-TYME FRAGMENTS:
Supplementary Writings To The Azrael Material
by Leilah Wendell
$5.50

ENTITY POSSESSION:
Freeing The Energy Body Of Negative Influences ---
An Md's Extraordinary Work
by Samuel Sagan
$14.95


EPILOGUE:
Souls Review Their Lives After Death
by Jean K. Foster
$9.95


EXORCISM:
How To Clear A Spirit-Possessed Person
by Eugene Maurey
$14.95


EXPERIENCING THE SOUL:
Before Birth, During Life, After Death
(foreword by Ellen Burstyn)
by Eliot Jay Rosen (Ed.)
$13.95


EXPLORING LIFE'S LAST FRONTIER:
The World Of Death, Dying & Letting Go
by Heather A. Harder
$15.95

EXTRAORDINARY GUIDANCE:
How To Connect With Your Spiritual Guides
by Liz Weimer & P. Occhiograsso
$12.00


FIFTH DIMENSION:
An Exploration Of The Spiritual Realm
by John Hick
$17.95


FIFTH DIMENSION:
An Exploration Of The Spiritual Realm
(Hardcover)
by John Hick
$23.95


FREEDOM PATH:
Your Mind Net To Clear Your Soul Records
by Robert E. Detzler
$15.95


FREEING THE CAPTIVES:
The Emerging Therapy Of Treating Spirit Attachment
by Louise Ireland-Frey
$13.95


FROM ERIN WITH LOVE:
Knowledge Of Life After Death
by Helen Fisher
$12.95


GHOSTHUNTER:
Investigating The World Of Ghosts & Spirits
by Eddie Burks & Gillian Cribbs
$11.95


GHOSTS:
A Beginner's Guide
by Teresa Moorey
$11.95


GHOSTS:
True Encounters With The World Beyond ---
Haunted Places, Haunted Houses...People
(Hardcover)
by Hans Holzer
$29.98

GHOSTS AND SPIRITS
(True-Life Encounters Series)
by Alan Baker
$12.95


GHOSTS, HAUNTINGS AND POSSESSIONS:
The Best Of Hans Holzer, Book 1
(edited by Raymond Buckland)
by Hans Holzer
$5.99


GHOSTS' REFLECTIONS:
My Contact With The Other Side --- A True Story
(with 4 color & 20 black & white photos)
by Jodie Leigh Setran
$11.95


GHOSTS, SPIRITS AND HAUNTINGS
by Patricia Telesco
$10.95


GHOSTWATCHING:
The Ghosthunter's Handbook
(with 8 pages of black & white photos)
by John Spencer & Tony Wells
$11.95


GOD HYPOTHESIS:
Extraterrestrial Life & Its Implications For Science & Religion
by Joe Lewels
$18.95


GUARDIAN ANGELS AND SPIRIT GUIDES:
True Accounts Of Benevolent Beings From The Other Side
by Brad Steiger
$5.99


GUARDIAN ANGELS AND SPIRIT GUIDES:
True Accounts Of Benevolent Beings From The Other Side
by Brad Steiger
$9.95


HANS HOLZER'S TRAVEL GUIDE TO HAUNTED HOUSES:
Illustrated Listing For 100 Haunted Places...
(Hardcover)
by Hans Holzer
$9.98


HAUNTED GREECE AND ROME:
Ghost Stories From Classical Antiquity
by D. Felton
$12.95


HAUNTED PENNSYLVANIA
(with 26 black & white illustrations)
by Patty A. Wilson
$16.95


HEATHER'S RETURN:
The Amazing Story
Of
Communications From Beyond The Grave
by Geri Colozzi Wiitala
$14.95



HELLO FROM HEAVEN!


A New Field Of Research...
Confirms That Life & Love Are Eternal
by Bill and Judy Guggenheim
$6.50


HERE AND HEREAFTER
by Anthony Borgia
$10.95


HOSTAGE TO THE DEVIL:
The Possession & Exorcism Of Five Living Americans
by Malachi Martin
$16.00



HOW TO MEET AND WORK WITH SPIRIT GUIDES


by Ted Andrews
$4.99


HOW TO USE A OUIJA BOARD:
The Truth About The Use Of Ouija Boards...
by Keith Morgan
$5.95


IMMORTALITY:
Startling Evidence For Survival Of Physical Death
by J. Stern
$8.95


INTERDIMENSIONAL COMMUNICATION:
...Talking To Ghosts, Spirits, Angels & Other Dead People
by Heather A. Harder
$16.95


INVOKING YOUR CELESTIAL GUARDIANS
by Solara
$10.00


IT IS NEVER TOO LATE:
Amazing Life After Death Communications
by Anne Goodall
$10.00


JESUS THE HEALER:
Possession, Trance & The Origins Of Christianity
(Hardcover)
by Stevan L. Davies
$22.95



JOURNEY OF SOULS:


Case Studies Of Life Between Lives
by Michael Newton
$12.95


LESSONS FROM THE LIGHT:
Insights From A Journey To The Other Side
by Sandra Rogers
$4.99



LESSONS FROM THE LIGHT:


Messages Of Love & Comfort From The Other Side
(Hardcover)
by George Anderson
$23.95


LETTERS FROM SUMMERLAND:
A Bridge Between The Worlds
by Marian Young Starnes
$16.95


LIFE AFTER DEATH AND THE WORLD BEYOND:
Investigating Heaven & The Spiritual Dimension
by Jenny Randles & Peter Hough
$12.95


LIFE IN THE WORLD UNSEEN
by Anthony Borgia
$12.00


LIGHT BEYOND THE DARKNESS:
The Healing Of A Suicide Across The Threshold Of Death
by Dore Deverell
$12.95


LOVE BEYOND LIFE:
The Healing Power Of After-Death Communications
by Joel Martin & P. Romanowski
$5.99


MAGIC OF OUR UNIVERSE
by Kent Davis Moberg
$14.95


MESSAGES AND MIRACLES:
Extraordinary Experiences Of The Bereaved
by Louis E. LaGrand
$12.95


MESSAGES FROM BEYOND BOOK 1:
Spirit Side Communication
by James P. R. Mason
$19.95


MESSAGES FROM BEYOND BOOK 2:
Spirit Side Communication
by James P. R. Mason
$19.95


MESSAGES FROM HEAVEN:
Amazing Insights
On
Life After Death, Life's Purpose & Earth's Future
by Patricia Kirmond
$12.95


MORE ABOUT LIFE IN THE WORLD UNSEEN
by Anthony Borgia
$10.95

MY ROUTE TO THE OTHER WORLD
by G. Muir
$12.95


ONE LAST TIME:
A Psychic Medium Speaks
To
Those We Have Loved & Lost
by John J. Edward
$21.95


OTHER DIMENSIONS:
Exploring The Unexplained
by Michio Kushi
$9.95


OTHER SIDE AND BACK:
A Psychic's Guide To Our World & Beyond
(Hardcover)
by Sylvia Browne et al
$23.95


OUR CHILDREN FOREVER:
Messages From Children On The Other Side
by Joel Martin & P. Romanowski
$7.99

PHANTOM ARMY OF THE CIVIL WAR:
& Other Southern Ghost Stories
(compiled from Fate Magazine)
by Frank Spaeth (Ed.)
$9.95


PHOTOGRAPHING BEINGS OF LIGHT:
Images Of Nature...And Beyond
by Orin Bridges
$14.95


POLTERGEISTS AND THE PARANORMAL:
Fact Beyond Fiction
by Philip Stander et al
$12.95


PRESENCE OF THE DEAD
ON
THE SPIRITUAL PATH
by Rudolf Steiner
$12.95

PRINCIPLES OF SPIRITUALISM:
The Only Introduction You'll Ever Need
(with 5 black & white line drawings)
by Lyn De Swarte
$11.00


PSYCHIC CASEBOOK:
Real Encounters With The Paranormal
by Craig Hamilton-Parker
$14.95


PSYCHIC PROTECTION:
New Techniques & Information
by John-Roger
$6.95

QUESTIONS FROM EARTH, ANSWERS FROM HEAVEN:
...Unlock Greater Health, Wealth & Happiness
(Hardcover)
by Char Margolis et al
$23.95


REACHING FOR THE OVERSOUL
(foreword by Elisabeth Kubler-Ross)
by Eugene G. Jussek
$11.00


REACHING TO HEAVEN:
Living A Spiritual Life In A Physical World
(Hardcover)
by James Van Praagh
$22.95


REINCARNATION, CHANNELING AND POSSESSION:
A Parapsychologist's Handbook
by Lloyd Auerbach
$5.99


REUNIONS:
Visionary Encounters With Departed Loved Ones
by Raymond A. Moody & R. Perry
$5.99


ROOMS OF HEAVEN:
A Story Of Love, Death, Grief & The Afterlife
(Hardcover)
by Mary Allen
$24.00

RUSSELL
(Hardcover)
by Gwen Byrne
$19.95


SEANCE:
Healing Messages From Beyond
by Susan Northrup et al
$5.99


SEASON OF SORCERY:
On Becoming A Wisewoman
by Poppy Pahn
$21.95


SOUL RE-CREATION:
Developing Your Cosmic Potential
by Robert E. Detzler
$15.95


SOUL RESCUE...
HELP ON THE WAY HOME TO SPIRIT
by Carole Sanborn-Langlois
$12.95


SOUL TREK:
Meeting Our Children On The Way To Birth
by Elisabeth B. Hallett
$14.95

SPIRIT GUIDES
by I. Belhayes
$12.95


SPIRIT GUIDES:
The Art Of Communication
by Janie Owens
$4.95


SPIRIT GUIDES:
What They Are, How To Meet Them
&
How To Make Use Of Them In...Your Life
by Hal Zina Bennett et al
$9.00


SPIRIT GUIDES AND ANGEL GUARDIANS:
Contact Your Invisible Helpers
by Richard Webster
$9.95

SPIRIT RELEASEMENT THERAPY:
A Technique Manual
by William J. Baldwin
$39.95


SPIRITS ALIVE!
Confrontations With The Spirits Of Brazil
by Dennis J. Trisker
$14 95


SPIRITS' BOOK
by A. Kardec
$14.95


SPIRITUAL WARRIOR:
Interdimensional Technique Manual
by Shakura Rei
$17.95


STAYING CONNECTED:
How To Continue Your Relationships
With
Those Who Have Died
by Rudolf Steiner
$24.95


STEPHEN LIVES!:
My Son Stephen --- His Life, Suicide & Afterlife
by Anne Puryear
$14.00


SUMMONING SPIRITS:
The Art Of Magical Evocation
by Konstantinos
$14.95


TALKING TO HEAVEN:
A Medium's Message Of Life After Death
by James Van Praagh
$6.99


THROUGH THE TUNNEL:
A Traveler's Guide To Spiritual Rebirth
by Diane Goble
$11.95


TO DANCE WITH ANGELS:
Thomas Jacobson & The Grand Spirit "Dr. Peebles"
by Don & Linda Pendleton
$5.99


TOUCHED BY HEAVEN'S LIGHT:
Inspiring Personal Glimpses Into The Afterlife
by Brad & Sherry Steiger
$6.50


TRANSFORMED BY THE LIGHT:
The Powerful Effect
Of
Near-Death Experiences On People's Lives
by Melvin Morse & Paul Perry
$5.99

TRUE GHOST STORIES
by Brad Steiger
$14.95


ULTIMATE JOURNEY
by Robert A. Monroe
$13.95


UNQUIET DEAD:
A Psychologist Treats Spirit Possession
by Edith Fiore
$5.99


UNSEEN BEINGS, UNSEEN WORLDS:
A Look At The Realms...
& Proven Methods To View & Contact Them
by Tom Dongo
$9.95


VISIONS OF THE BEREAVED:
Hallucination Or Reality
by Kay Witmer Woods
$14.95


VOICE WITHIN:
A Workbook For Achieving Higher Consciousness
by Lisa Hays
$19.95


VOICES FROM THE AFTERLIFE:
A Guide To Healing From The Spirit World
by Lily Fairchilde
$12.95


VOYAGE BEYOND DOUBT:
Exploring The Afterlife --- Vol. 2
by Bruce Moen
$13.95


VOYAGES INTO THE UNKNOWN:
Exploring The Afterlife --- Vol. 1
by Bruce Moen
$12.95


WANDERER IN THE SPIRIT LANDS
(transcribed by A. Farnese)
by Franchezzo
$14.00

WE ARE NOT FORGOTTEN:
George Anderson's Messages Of Love & Hope
From
The Other Side
by Joel Martin & P. Romanowski
$7.99


WE DON'T DIE:
George Anderson's Conversations
With
The Other Side
by Joel Martin & P. Romanowski
$7.99


WHAT HAPPENS AFTER DEATH:
Scientific & Personal Evidence For Survival
(English ed/PEREGRINAJE)
by Migene Gonzalez-Wippler
$7.95


WHERE THE GHOSTS ARE:
The Ultimate Guide To Haunted Houses
by Hans Holzer
$10.95


WHISPERS OF THE SOUL:
Journeys To The Other Side Of Life
by Josiane Antonette
$12.95


WHY ANGELS HAVE WINGS:
A Pneumatological Assay
Of
Beings From The Spirit Realms
by G. James Olsen
$7.50


WITNESS FROM BEYOND:
After-Death Communications
From
The Noted Theologian A. D. Mattson
by Ruth Taylor Mattson
$5.95


WONDROUS EVENTS:
Foundations Of Religious Belief
by James McClenon
$18.95


YOUR LIFE AND LOVE BEYOND DEATH
(Hardcover)
by David Hyatt
$20.95


YOUR LIFE AND LOVE BEYOND DEATH
by David Hyatt
$11.95