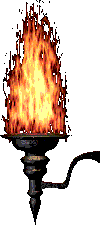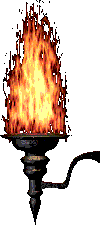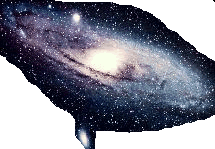 I would like to personally welcome you to discover and learn about a new and exciting perspective (or paradigm) in the field of alternative medicine and holistic health! When completed, this web site will provide you with over 55,000 pages of comprehensive herbal and related information and products.
The various topics displayed throughout this site comprise an accumulation of over 46 years of research and development designed to bring forth the "birthing" of a new system of healing (based on ancient universal principles) for both practitioners and laypersons alike.
I hope that this new approach to treating disease will serve to provide people throughout the world with an opportunity to achieve total health and well-being.
The time for a change is now!
Yours in good health,
Joseph
Master Herbalist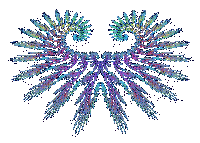 All formulations are available to practitioners at wholesale discounts,
and private labeling inquiries are also invited.
Additional information is available upon request.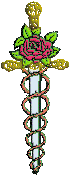 ®

PROFESSIONAL
HERBAL & VIBRATIONAL FORMULA
PRICELISTS
(For Easy One-Stop Ordering)
Price List - Herbal/Vibrational Formula #'s 1/71 thru 35/108
(Physical Disorders)

Price List - Herbal/Vibrational Formula #'s 36/109 thru 70/144
(Physical Disorders)

Price List - Vibrational Formula #'s 145 thru 220
(Mental/Emotional Imbalances)

Price List - Vibrational Formula #'s 221 thru 284
(Psycho-Spiritual Conditions)

Price List - Vibrational Formula #'s 285 thru 360
(Spiritual Development)

About Us

Bee Pollen

Herbal Detox®

Colloidal Silver

Books and Music

Statement of Purpose

Herbal Degree Program

About Our Health Crusade

Frequently Asked Questions

Statistical Data Analysis Report

Introduction To Herbal Medicine

Introduction To Vibrational Medicine

The Handbook For A New Paradigm

Educational and Reference Materials

Food For Thought and Famous Quotations

Herbal and Vibrational Formula Testimonials

Therapeutic Abstract - Auto-Immune Disorders



The educational materials, information and products offered by this website are only intended for practical application by physicians and members of other recognized healing professions. It may also have value to those engaged in research or education in the fields of natural medicine, herbology and other related topics. All of our educational materials and products are provided for information purposes only, and may not be construed as medical advice or instruction. No action or inaction should be taken, based solely upon the contents of our educational materials and products. Instead, those who believe that they are suffering from a serious illness should consult an appropriate health professional of their choice for proper diagnosis and treatment on any matter relating to their health and well-being. The information and opinions provided by this website are believed to be accurate and sound, based upon traditional herbal information and recent scientific research, and any persons who fail to consult with the appropriate health authorities must fully assume the risk of any injuries.

When discussing the use of certain herbs or flower and gemstone essences, we are not diagnosing or prescribing for any specific ailment, but are merely presenting the information for educational or scientific interest. Furthermore, our educational materials and formulas are not presented with the intention of diagnosing or prescribing, but are only intended to assist each individual towards cooperating with their own doctor or health practitioner in a mutual desire to rebuild and maintain their overall health and well-being. Due to the complexity and seriousness of many ailments, it is strongly recommended that laypersons consult their doctor or health care professional, who may be better able to assist them in deciding which of our herbal or vibrational formulas will best fit their body's specific needs. In the event that someone uses our educational materials or formulas without their doctor's approval, then they are prescribing for themselves. This is their Constitutional right, but no responsibility is assumed by us. It is not the purpose of this website to replace the services of a physician. Neither do we promote the sale of any patent medicines, endorse the sale or consumption of any medicinal preparation, nor guarantee the effectiveness of any recipe. Under the Food and Drug Administration Act of 1992, our herbal and vibrational formulas are offered only as food supplements.
No claims or guarantees are provided beyond the fact that centuries of human experience has demonstrated that these natural products act in concert with the human system. Again, we strongly recommend that all individuals use our educational materials and products only in cooperation with competent medical advice and guidance.



This site is optimized for use with
Internet Explorer.


This website is designed and maintained by Joseph.
We have used only those graphics that are listed as being freely available and in the public domain.
However, we visited thousands of sites and mistakes may have occurred.
If we have inadvertently placed any copyrighted graphics on this site without permission, please let us know and we will add the appropriate credits, send the required donations or delete the graphic, if necessary.

Copyright 1997-2019
Alternatives For A New Millennium
Quantum Research Institute
All Rights Reserved.
Any duplication of this site by electronic or other means is strictly prohibited.
If you have any questions or feedback regarding the information on this web site,
please click here in order to leave your comments.